Welcome to The Creative Gallery! We're so happy you could join us! We LOVE looking through all of the amazing ideas you share!
I am sad to say that this week is our last Creative gallery link party. Myself and the other bloggers decided that it had run it's course and we all felt the pull to take our blogs in other directions. When Kristi asked me to join this link party I was honored, the other bloggers co-hosting were people I looked up to! It has been amazing sharing this experience and growing my blog thanks to these ladies. I have enjoyed the connections I have made with my fellow co-hosts but most importantly discovering new blogs from all of you lovely people linking up each week!
There is some new changes that will be rolling out this week with my blog, and some new additions happening on my social media, mainly the new Facebook group I started. You can join by clicking here and requesting to join. I hope to expand my blog in a few new directions and also really kick off celebrating all things home! Not just my house, but yours too! So please, stick around, follow along, and be sure to follow me on social media and email so you can stay up to date on the happenings around here. Stay in touch, I will be continuing my support of other bloggers and their ideas. The details of that will be shared this week!
The Creative Gallery
Hosted by:
Kristi at Making it in the Mountains
Emily at Our House Now a Home
Sarah at Making Joy & Pretty Things
Kelly at North Country Nest
Erin at DIY Passion
Gemma at The Sweetest Digs
My favorites from last week-
Winter DIY sign from, Live, craft, love
How to build wall-to-wall shelves from, Rain on a tin roof
DIY under bed storage from, Virginia sweet pea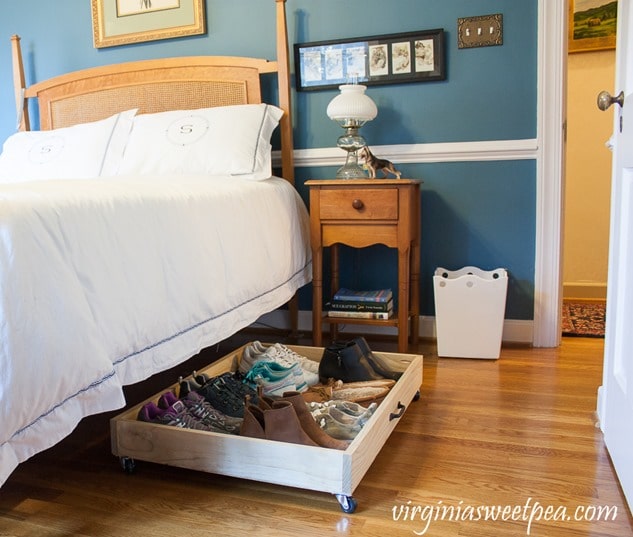 Thank you everyone that supported this link party throughout the years!
Be sure to become an email subscriber to get up to date blog posts and free printables to stay organized and decorate your home. Click here to subscribe!