Oh man, it is Monday again…. they sneak up on me! How was everyone's weekend? I got a bunch of family time in, and we had some fun with our kids. Not a lot was ticked off of our to-do list, but sometimes we need to ignore those and enjoy the weekend. That being said, it is Monday and I am excited to share this DIY natural wood shelf with you all! This is also part of a fun decorating challenge I am a part of, the Create with me DIY challenge. 
The fellow bloggers and I created something with the theme "natural wood" for this month. I created this oh-so-cute wooden shelf for my kids bathroom. I have to keep things pretty clutter free in there, since my kids like to keep it very messy. A little pretty thrown in with hulk toothbrushes, so many hair clips, toothpaste everywhere and… well… it is a bathroom… with kids using it, it gets messy.
The biggest part of this project is the supplies needed to make it. I purchased  8 corner galvanized pipes, 8 two inch pipes, 2 circular plates, 2 T shaped pipes, two 1.5 inch pipes, 2 pipe plugs, 2 eight inch pipes, and one coupling to join the two long pipes together. They were all 1/2 inch diameter wide, one string of wire and a partridge in a pear tree. Kidding! They do not sell those in home improvement stores. The size of the pipes are really up to your preference, the larger diameter the bulkier it will look.
To begin take your board, in my case I chose a pretty oak board and decide the size you want it to be. For my project I made this board be 23 inches, just under two feet.
Bring on the power tools!
Once it was cut down to size giving the board a good sanding is needed. This will help the board be smooth and also the wood stain to adhere nicely to the wood itself.
Be sure to protect your hands and get to wiping or painting on the wood stain. I am using a rich wood stain called English chestnut. It is so pretty and has just the warmth I want for this shelf!
Wipe the wood stain on with even strokes, if you see any streaks or spots with more stain just continue wiping it away. Eventually you will end up with an even look. Toward the end do longer strokes to have the natural wood grain show through.
Yes, this wood stain has been used and abused. It is so dreamy!
For the next part I am taking all of the galvanized pipes and spray painting them black. Sometimes you need to sand off any tags from the store. It depends on which store and which brand you get on if this is necessary.
I always get weird looks when I am in the home improvement store and picking out pipes like this. This is typically serious home improvement stuff, I am hanging out with "real men" the kind that drink beer, crush the can on their forehead, and belch while walking through the store. Buying manly things like pipes or power tools. This is not a place for a lady…. I can hang with them. "Excuse me sir, I need this galvanized pipe. I am making a towel rack." Yep, just like those manly men 🙂 .
While I was waiting for the pipes to dry I went to work making the holes needed for the shelf. I am stepping this shelf up a notch and creating the pipes to go through the wood. Oh and ahh with me, this is exciting stuff! I marked where the pipes would enter.
Then using a drill with a hole drill bit. Using the one that is 1/2 inch in diameter to match the pipes. Secure the board and push the drill down in, slowly but surely it will get done.
A perfect hole is created in the wood. Sand off any rough edge that may have come up with the drilling.
Perfect fit!
Time to build the towel rack and create the way the shelf will hand on the wall. This is the towel rack portion of the pipes
The additions allow the towel rack to be more removed from the shelf. Giving it a fun look to it.
The addition of the two other pipes will be used to insert into the hole of the wood.
With the holes done, it is time to screw it all in, making sure it is all tight. To make the shelf as functional and safe as possible. This is the home stretch now.
This last portion is a little extra, not something that is needed to make the shelf function. I am simply adding it as a little visual, to bring in more of that fun industrial fill that these galvanized pipes are great for.  Taking these two pipe plugs and drilling a hole into the bottom of them. These will be screwed into the top front pipes, and then a cable will run through them.
Secure the pipe plugs and slowly drilling a hole into each center.
Clean and precise!
Using pliers bend the wire into knots on the inside. To insure the plug or the wire will not move or come loose.
Then screw in the plug into the corner pipe, measure the wire and cut it. Giving enough slack to tie up the other end.
Once it is all built I screwed on the end pieces, then used standard screws and put them into the wall.
I painted the screws black so that they did not stand out against the black pipes.
I will warn you that the yellow color of my kids bathroom walls does not look sooooo yellow in person. For some reason when I photographed it the yellow really came out. Just a warning.
I adore how this little shelf turned out!
I added a hand towel to this since it is close to the sink and the  DIY natural wood shelf becomes a cute little towel rack too!
Adding a few smaller decorating objects to this makes it feel decorative instead of functional. But if you have a smaller bathroom that is lacking in storage, adding some baskets to this and putting items inside is a really easy thing to do. This shelf can be built to size and use. Don't you love DIY?!!!
This is not my first time using galvanized pipes. I created a great console table as well as a lap top tray with pipes. They are such a creative and low cost way to decorate your home. They are also really simple to use. It does take some planning in the store on exactly what you need, no winging this one. This means if you have to laying out the pipes on the aisle floor and waving at those manly men while you plan your shelf or console table. Own your DIY decorating habits. And get a latte on your way home, you deserve it you DIY warrior you!
These pictures really make me feel like the yellow is a little too pee themed, anyone else think that? I am thinking I need to repaint their bathroom. Also, their bathroom is a literal cave, so the lighting is a little off for the pictures. Their bathroom is on my long to-do list, which I actually plan on sharing with you all later this week. My home project to-do list, not their bathroom. As of now it is not something to inspire.
Except this DIY natural wood shelf for the cute shelf and towel rack being the results, the steps are surprisingly simple. A few holes to make and a lot of screwing of pipes into place. Easy stuff. The most difficult part is hanging out at the home improvement store and ignoring the mean glares while you lay out your projects and pipes in the aisle. Just let your kids cause a big mess or annoying noise while you do that. I guarantee no one will be paying attention to you. Kids are great for doing that. Now, be sure to check out all of the other talented ladies and their natural wood projects for the Create with me DIY challenge. So much inspiration for this Monday!
Next months challenge we will be creating something that is Valentines day themed! Tell us what we should use in our project!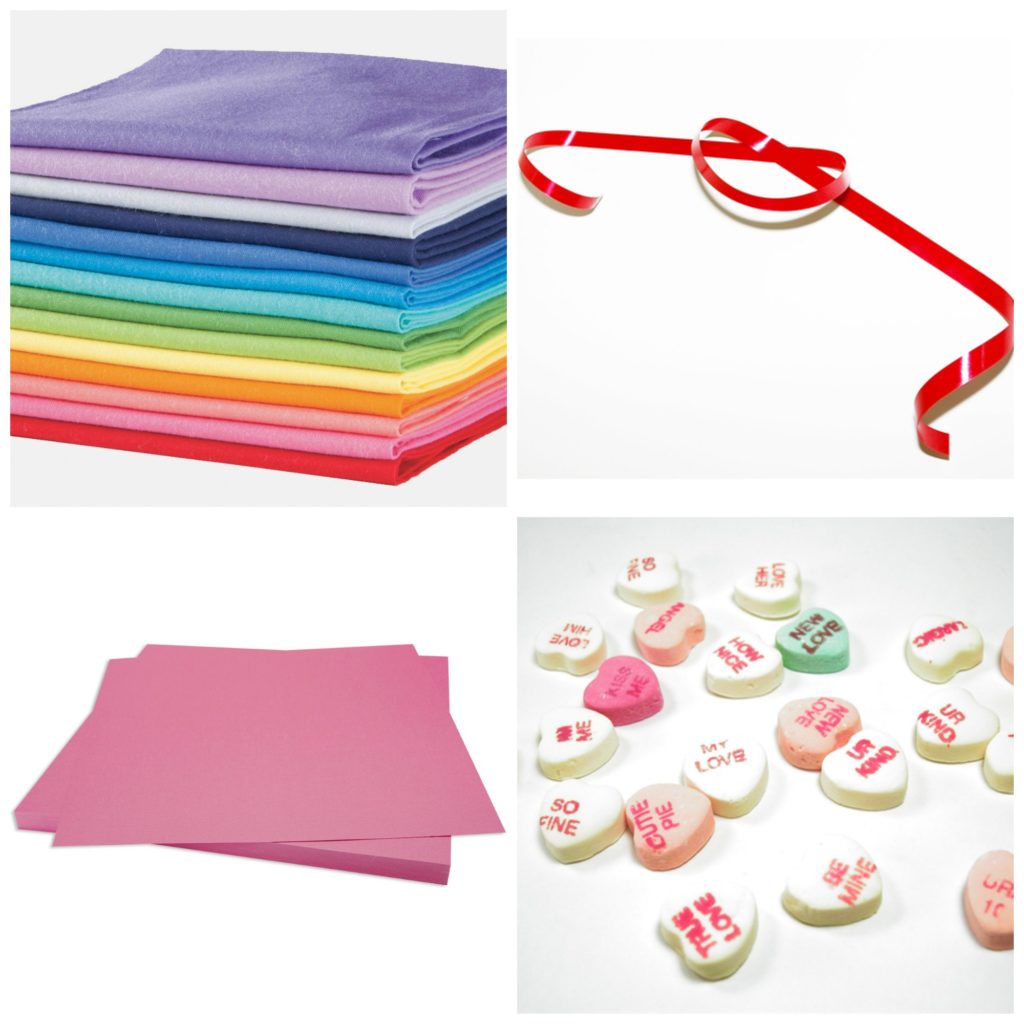 Images via Amazon.com, Joann.com, and Freeimages.com
Create your own user feedback survey
CLICK HERE if you cannot see the survey!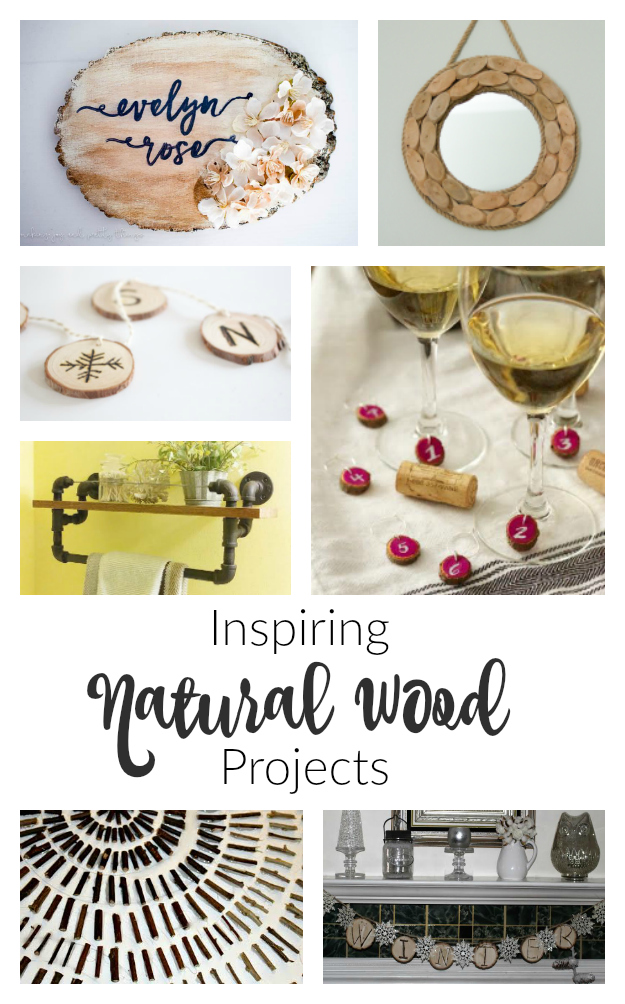 Personalized Nursery Wood Slice Sign- Making Joy and Pretty Things
Driftwood Mirror- Little Bits of Home
Wood Slice Winter Garland- My Life from Home
Natural Wood Shelf- Our House Now a Home
Mini Wood Slice Wine Charms- Two Purple Couches
Art Using Twigs- Knock it Off Kim