I am not sure if you know or not, but I am pretty obsessed with my kid's. It is bad, embarrassing, kiss attacking, Mommy cuddling, and talking about them way more than what is socially appropriate. My home also reflects my obsession with my littles. I know that my affliction is not mine alone, if you are a parent you have the same thing going on. Which means you have pictures of them, drawn by them, and inspired by them all over your home. I joined up with a group of talented bloggers to create something using a silhouette cameo. Of course mine has to do with my kids, as I explained earlier… I am obsessed! A silhouette giveaway and creating new wall art is what this is all about today! Yes, you read that right, a giveaway as well! What?! You can win one, and all of the details are at the bottom of this post along with every single one of my friends amazing projects. Now, let me share how I created this silhouette wall art of my kids. It was soooo easy!
Seriously, such inspiring ideas! 
This is one of my absolute favorite pictures I have ever taken of my trio of littles. We were walking home from the school bus stop and they all spontaneously held hands. They were talking away and it was so sweet. I snapped the picture and never realized the magic I caught with this until months later when I stumbled across the image again. Hence the really obvious and annoying watermark, it is too cute and I want to keep it mine. Anyways, I used this image and edited it to erase the background, just leaving the kid's silhouette's. You can do this in most image software editing and websites.
With my newly background free image, that is what allowed me to create this silhouette of my kids. I uploaded the new image to be printed out. It is all done for me! All I do is edit the image and the work is done for me. In seconds I have a image cut in the exact shape of my little ones holding hands and walking.
Pull the vinyl paper that the image was cut onto off of the image. It is really easy to do because the image was already cut!
Next comes time for the transfer paper. This allows for the image to be moved from the printing sheet and onto my desired surface. Smooth out the transfer paper over the image and pull up. The freshly cut image will be on the transfer paper. Then smooth it out onto the new surface. In my case a plain black piece of card stock paper. I wanted to keep this classic and figured a black and white silhouette was the perfectly classic look.
Peel back the transfer paper. If part of the image gets pulled up as well smooth back the transfer paper, push down on it and try again. If you do it slowly there should be no issue with getting the paper off.
I made this simple dark wood picture frame which I shared over at Homedit. I call them picture frames because I have used the two I made as a modern and rustic frame. But, these can be used as table decor, book shelf decorating accents, so many uses for them that now that I have this hung on the wall I will be making more of these to just have in case I need one or two to warm up a space. This is going to be the new frame to this silhouette art of my kids. 
I lined the back of the image with double sided tape. This way if I do ever want to change out the image I can swap it out without damaging the pretty walnut wood finish.
It is done! My kids silhouette art is complete! I added standard picture hanging hardware to the back and had to find a place top put this.
Since I rearranged the furniture in my home last year I had this gallery wall that I bulked up. I added some new images and stretched it out. I will be sharing the full reveal, before & after and explain how I went about creating this gallery wall next week. I had one spot on the very top that was blank. I needed something there, can you guess where I am going with this?
Yep, I put this beautiful silhouette art of my kids in that spot. It adds a uniqueness to it and warms up the wall with it's dark walnut color frame.  Watch out for that gallery wall post next week.
I adore how it turned out, and me creating this on my own would not have been possible, a machine like the Silhouette cameo is what makes projects like this possible. It takes the guess work and room for error out of it. Leaving in it's place precision and true works of art!
I warned you that I was obsessed with my kids, this wall proves that! I do balance it out with pictures of our extended family and some general scenery, however my kids are the main theme of this gallery wall. It is ok though, it is our home, I am their Mom and I decorate this space. I am not feeding into their ego any, they already have an inflated one and think they are awesome, just ask them!
This silhouette giveaway and creating new wall art is ready to be shared, inspiring and for someone to win! I am so excited for you guys, seriously these things are crazy useful but can be crazy expensive. We got you covered for that! All you have to do is enter to win and then create your own beautiful projects! The giveaway does not start until 2 pm on 2/4/2016 (today) and goes until Sunday. To enter you have to have an Instagram account and go here to see the full instructions. It is as simple as following along. The full rules can be found in my profile, and once you follow me I can follow you back and we can get to know each other!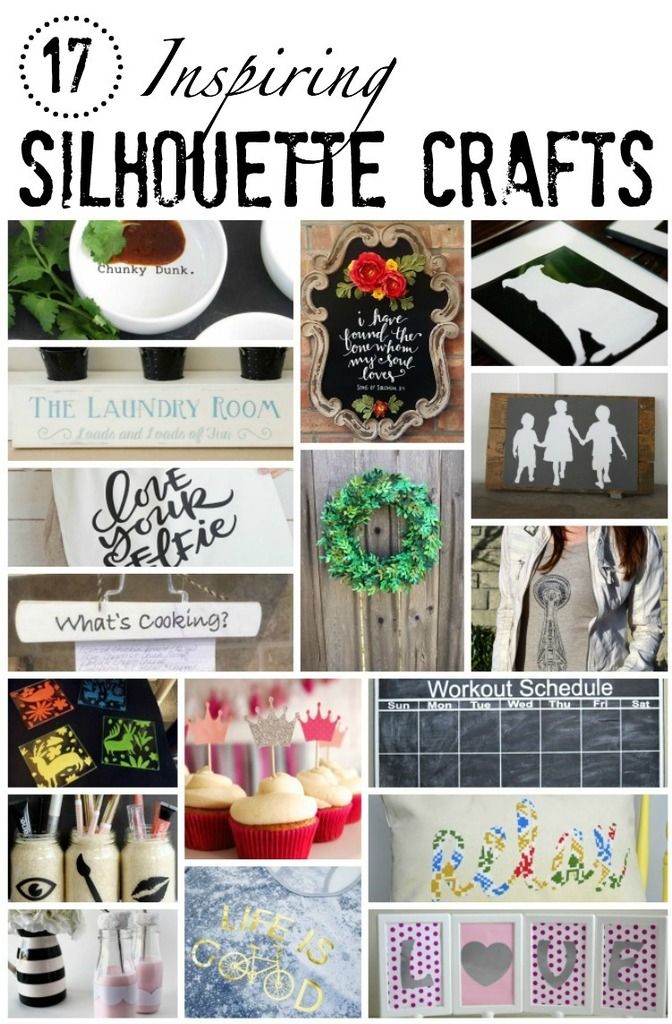 Pocketful of Posies – Sultry and Saucy One of a Kind DIY DIP Cups

Hobnail House – Silhouette Craft Blog Hop: Cut Vinyl Art Upcycle
In The Loop – How to Create a Silhouette Using the Silhouette Cameo
Craving Some Creativity – Silhouette Project Challenge: Distressed Laundry Room Sign
DIY Passion – Cheeky DIY Tote Bags that will Make You Smile
Domestic Abiliy – Paper Boxwood Wreath
Our House Now A Home – A Silhouette Giveaway and Creating New Wall Art
My Life From Home – Silhouette Challenge: What's Cooking? Recipe Holder
Holy Craft – How to Use a Photograph to Make a Custom T-Shirt with Your Silhouette
Knock it Off Crafts –
DIY Otomi Coasters using a Silhouette Machine and Silhouette Giveaway!
One Project Closer – DIY Princess Party Decorations
Dream Design DIY – Chalkboard Workout Calendar and Silhouette Giveaway
The Country Chic Cottage – Makeup Organizer
Refresh Living – Custom Word Throw Pillows with Vintage Fabric
The Deans List – Scalloped Milk Glass for Valentine's Day
Tried & True – "Life Is Good" Bicycle Lover's Tee
Tastefully Frugal – Valentine's Day/St. Patrick's Day Reversible Sign
How amazing are those projects? There is so much to do with a Silhouette cameo!
Here are some more great wall art ideas – 
Ombre yarn wall art
Rustic wood wall art
Kids craft hot air balloon art
Boy bedroom gallery wall