Two creative blogs coming together to share even more creativity!
Time for Friday Favorites! I am co hosting this lovely link party with the wonderful Laura from 
I'm not a trophy wife
. She is such a kind person, has a great blog, and is really funny with her Facebook status's. Just sayin. I hope you all really do go and visit some of these links, even if you are not a fellow blog person seeing some of these talented people's ideas is a great way to become inspired! I always have a hard time selecting two features, this week was really hard. But, I am a professional, an adult, I can do this. And I did….
This floor is amazing. To be honest when I first saw the picture I was not sure what it was going to be. But, when I went to 
Woods of bell trees
 I was shocked to see that this was a painted concrete floor. I mean, Heather painted this! I am so surprised by people's talents, and she is one of them. I am always stumbling across some of her projects through different searches. And when I find it is at 
woods of the bell trees
 it makes sense. Seriously, this blog has a ton of creative and lovely things to peruse. So many fresh and new ideas.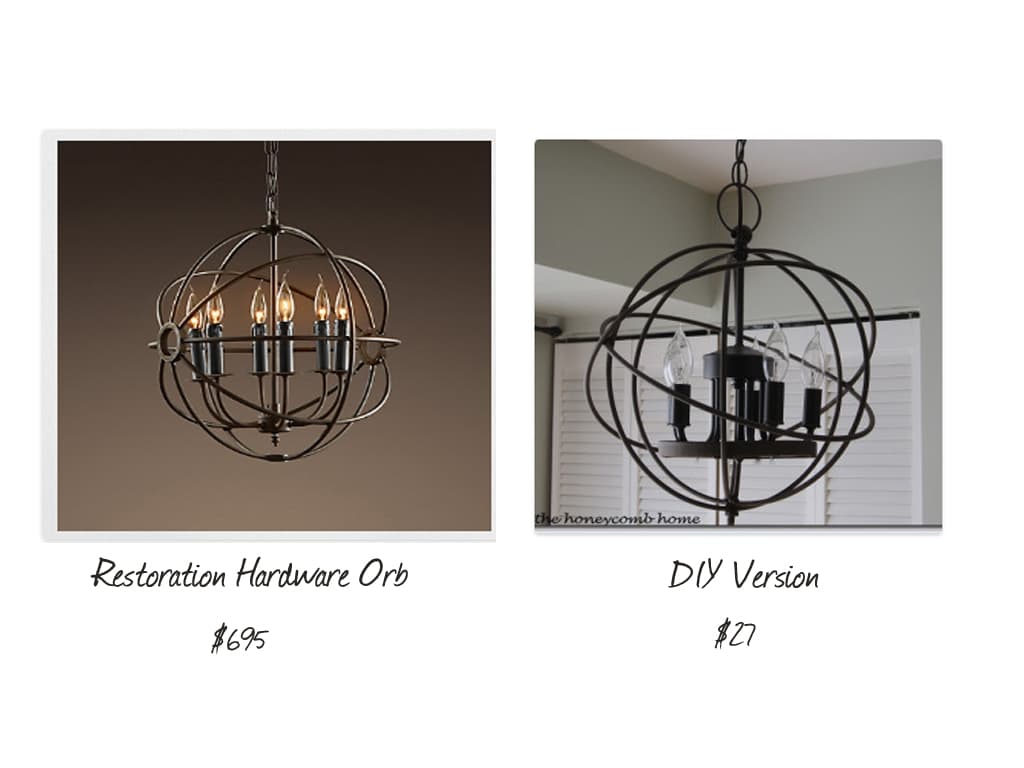 The light on the left is a professional ceiling light that is crazy expensive. The one on the right is a DIY ceiling light made by Roxanne and her Hubby at 
The honeycomb home
. Are we clear on that? She made it! I am in awe, and slightly envious that she has this light in her home. And for only $27 dollars, my kind of project. 
The honeycomb home
 is a blog with some amazing projects, like this one. Lost of inspiration, and a fun place to stop for anyone who is even slightly interested in home decor and DIY projects. She does it all, and shares it!
So onto the new Friday Favorites for this week, I am eager to see what pops up on this link party!
Happy Linking up, and I hope you really take the time to visit others too. Otherwise you are missing out on the best part of linking up. Seeing, sharing, and supporting others!
Rules-
Rules sounds a bit strong for a link party and there is no micromanaging going on! But,
I would love for you to:
* Link and linger a bit on 1 or 2 blogs
*Link 1-3 of your favorite posts, older posts are great too!
*Link back to this party