Two creative blogs coming together to share even more creativity!
Another week has come and gone. With hosting this Friday favroties link party I feel like the week flies by even more. How have you all been enjoying this link party. I am so honored that Laura from I'm not a trophy wife has allowed me to co host. My blog is still somewhat new, and seeing what I can do with it, and most importantly meeting new people has been wonderful. I am taking it all in and seeing more and more possibility's.
Ok, the features for this week. There were a few pretty amazing things shared. I had a hard time picking just two. But, I managed to figure it out. I hope you go and visit my features from this week. They have so much to offer.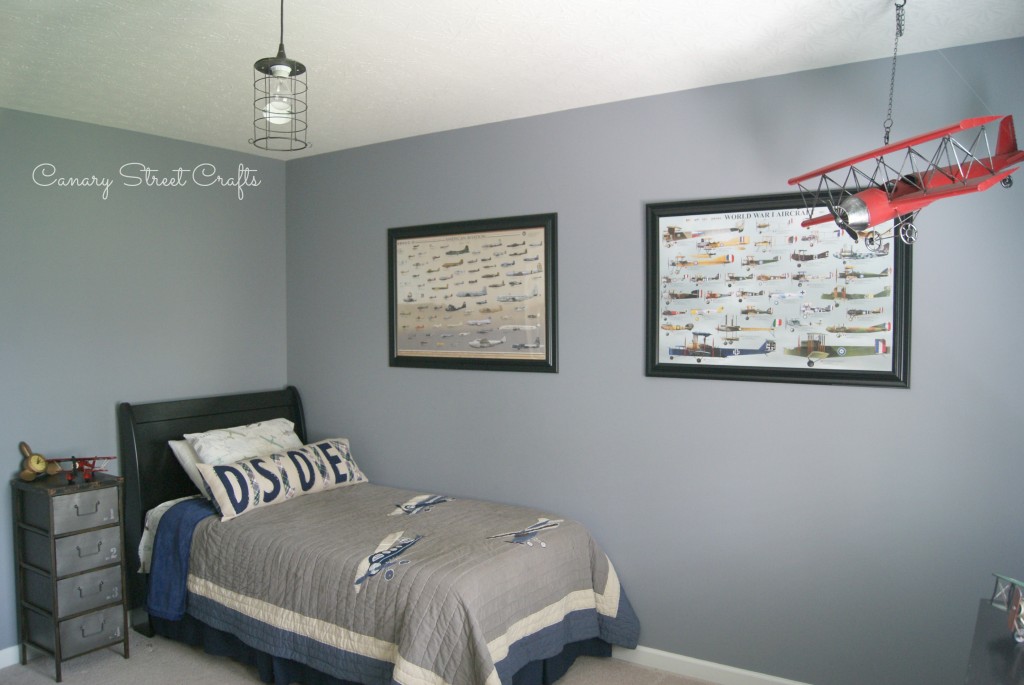 This is room is so wonderful. I feel like it is a breathe of fresh air for a little boy to sleep and play in. I adore so much about this room. 
Amy, from canary street homes
 created this space. I will admit I have a soft spot for this space because it resembles my boy's bedroom. They have a vintage transportation themes bedroom. Even some hanging vintage airplanes. I think the fact that this is obviously a boy bedroom, but feels subtle and fresh is what I enjoy about this space. 
Canary street crafts
 is a great blog to check out if you love things that are thoughtful, pretty, and creative. I have enjoyed sifting through their archives and seeing what amazing things they come up with.
This to me is what DIY is all about. Taking a lamp that would be overlooked, donated or even thrown out. And turn it into something anyone would be admiring in a store and briskly placing in their basket before anyone else has a chance to get it. Amanda from 
Dwelling happiness
 created this lamp, and she did it so well. I never would have thought of using chalk as the decorative piece to the lamp shade. The fun thing about this is the pattern can be changed up. 
Dwelling Happiness
 is a new blog, I am talking started last month new. And I am very excited to see what more she will share with us all. So far there is some lovely craft tutorials, and really creative ideas for home decor. This is a blog that will be fun to watch grow, I am sure bigger and better is on the near future horizon.
So onto the new Friday Favorites for this week, I am eager to see what pops up on this link party!
Happy Linking up, and I hope you really take the time to visit others too. Otherwise you are missing out on the best part of linking up. Seeing, sharing, and supporting others!
Rules-
Rules sounds a bit strong for a link party and there is no micromanaging going on! But,
I would love for you to:
* Link and linger a bit on 1 or 2 blogs
*Link 1-3 of your favorite posts, older posts are great too!
*Link back to this party